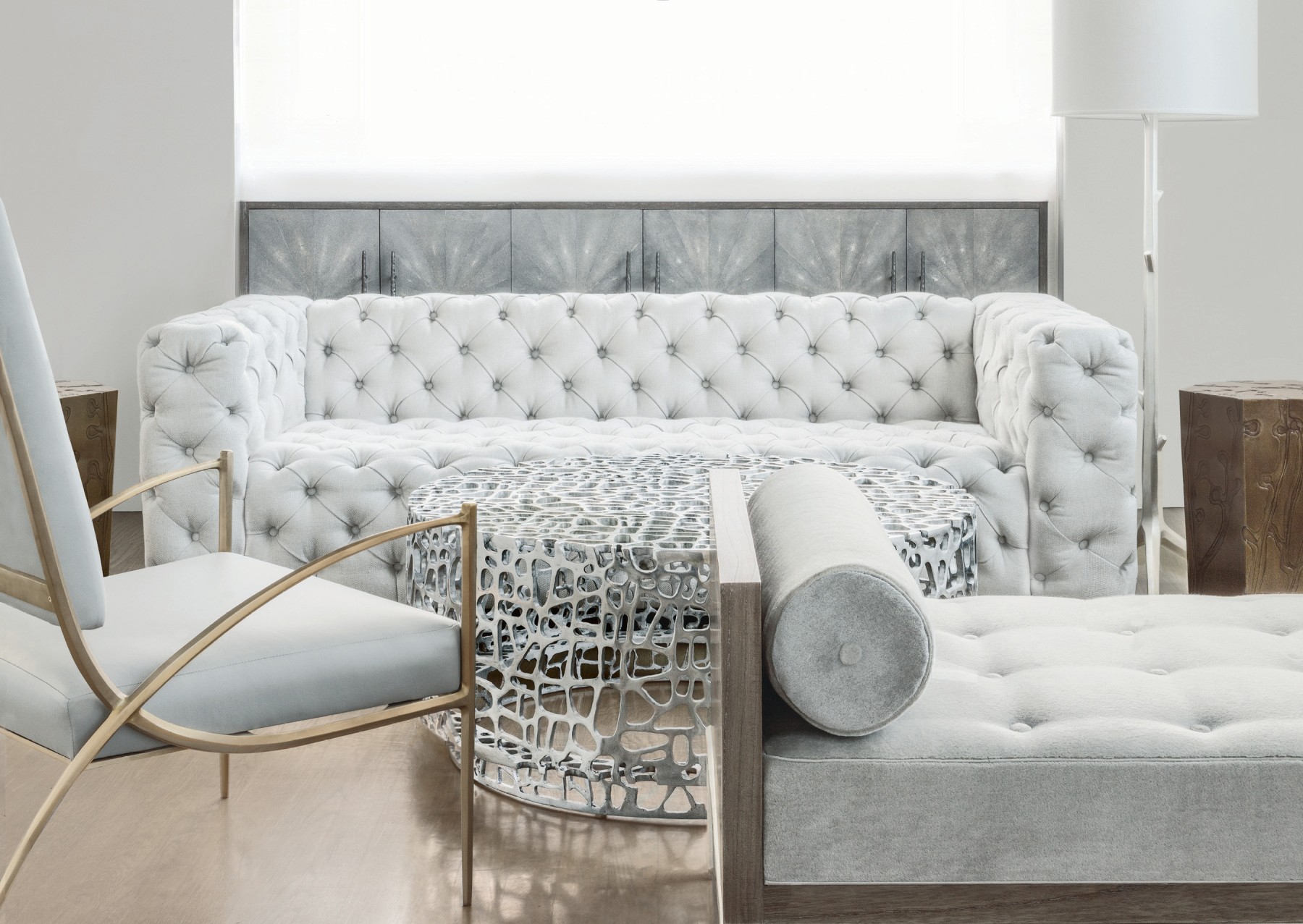 First it was a feeling...
What inspires you to create?
What attracted you in the first place?
Was it the gentle curve of an arm? The raw strength imbued in hand hammered iron?
An evocative water pattern, rendered in a carved surface, glinting with inner light?
Our bespoke design and artisanry can bring together just what you want and just what you need.   
Over three decades, Ironies has established an unparalleled reputation for our custom capability. We take pleasure in conspiring with designers to create truly unique furnishings. Rarity is luxury after all... as is perfect functionality, proportion, and that exactly-right item to make a room sing. 
To explore our possibilities, please contact your nearest Ironies showroom... or fill out the form below and we'll send it to them. We thank you in advance for our favorite sort of work.